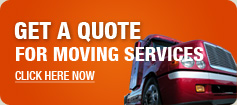 Our Moving Services
What We Offer
Corporate Relocation Services
Apartment Moves
Military Transportation
Antique / Delicate Item Moves
Local Moves
Out of State Moves
Free Moving Quotes
Packing Services

About Us
FAST MOVING COMPANY CA will connect you with a packing and moving company that offers a variety of packing and moving services such as loading unloading service, door to door transportation service, insurance service, home moving service, office relocation service, and car transport services. Through the aid of professional team members and modern technology, we deliver the most quality oriented and speedy moving providers.

FAST MOVING COMPANY CA is a leader in the relocation industry and serves its customers countrywide. We are and will be a responsive and reliable service partner for you by providing resources and goods needed to successfully manage all stages of the relocation process. We believe that our longevity in this industry speaks for itself. It is our goal to create and maintain lasting relationships with our customers, instilling in them the confidence that we are the best choice for their relocation needs both now and in the future.

Our Ethics: We Believe In Ourselves And Saying Is Doing.
Our Clients: We Know You Need Our Greatest Concern At All Times.
Quality: Quality Is Everything What We Execute. Right First Time, On Time, Every Time.
Service: It Begins And Ends With Caring, We Are For You, Fast, First And Always With A Smile.
Value: Our People Are Skillfully Trained And Great Emphasis Is On Attitude And Workmanship.

There are many advantages to using our services:
Economical: We are more cost effective because our moving partners know how to correctly pack to ensure zero damage.
Packing: Our moving partners have the appropriate packing materials and the cost includes all the packing and unpacking.
Credibility: Each member of the team is qualified, disciplined and dedicated to accomplish and maintain a lasting relationship with our customers by providing a level of quality service efficiently and effectively to help ensure a safe, worry free transition of your possessions.
Safety: Our moving partners are comprised of expert packing crews as well as experienced truck operators who are trained in furniture handling techniques and safe-driving practices.
Network: No matter where you are moving to, you're offered a countrywide delivery network from source to destination - a service offered by very few in the business.
Claims: Our partners are perhaps the only household goods moving companies to provide settlement of claims if any, in the event of unforeseen contingencies.